Specialty Paving Services
ACC West Coast is the nation's leading Polyester Polymer Concrete (PPC) contractor. This innovative paving material can last up to 30 years without replacement, making it an extremely cost-effective long-term solution for bridge decks and access ramps where surface deterioration and environmental conditions can make it very difficult to maintain acceptable riding surfaces.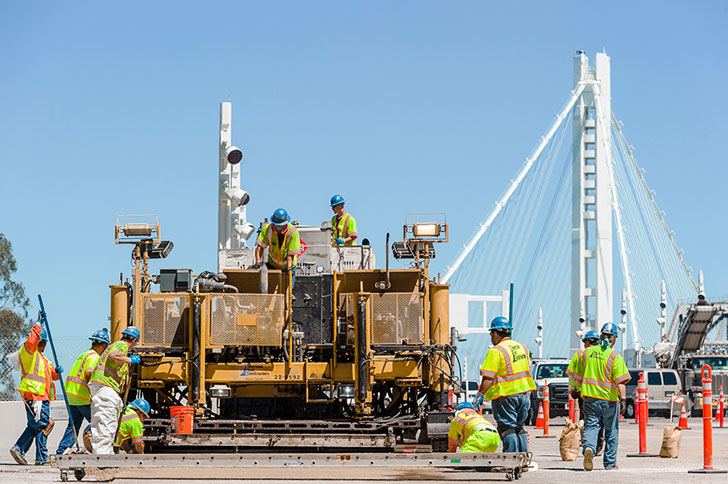 We also offer the innovative new High Friction Surface Treatment (HFST) technology, which can greatly reduce the risk of crashes on horizontal curves. The HFST materials we use are designed to set within hours, facilitating quick installation and shorter roadway closures.
Along with specialty paving, we provide all of the other services required for comprehensive roadway and bridge rehabilitation.
Learn more about these services: